The road
to
a world free of FGM
HIMD 2020
HIMD PROFILE
The aims of the organization are health promotion, sensitization, and education. Communities are made aware of primary and secondary abstinence and loyalty within marriage. Additionally, providing information about sexually transmitted diseases such as HIV and AIDS, reproduction, and contraception. Focused on the good and healthy development of families, with both parents, sharing equal responsibility. To prevent HIV and AIDS, we explain the negative effects of female genital mutilation and are committed to ending FGM in all communities in Tanzania and East Africa.
Read more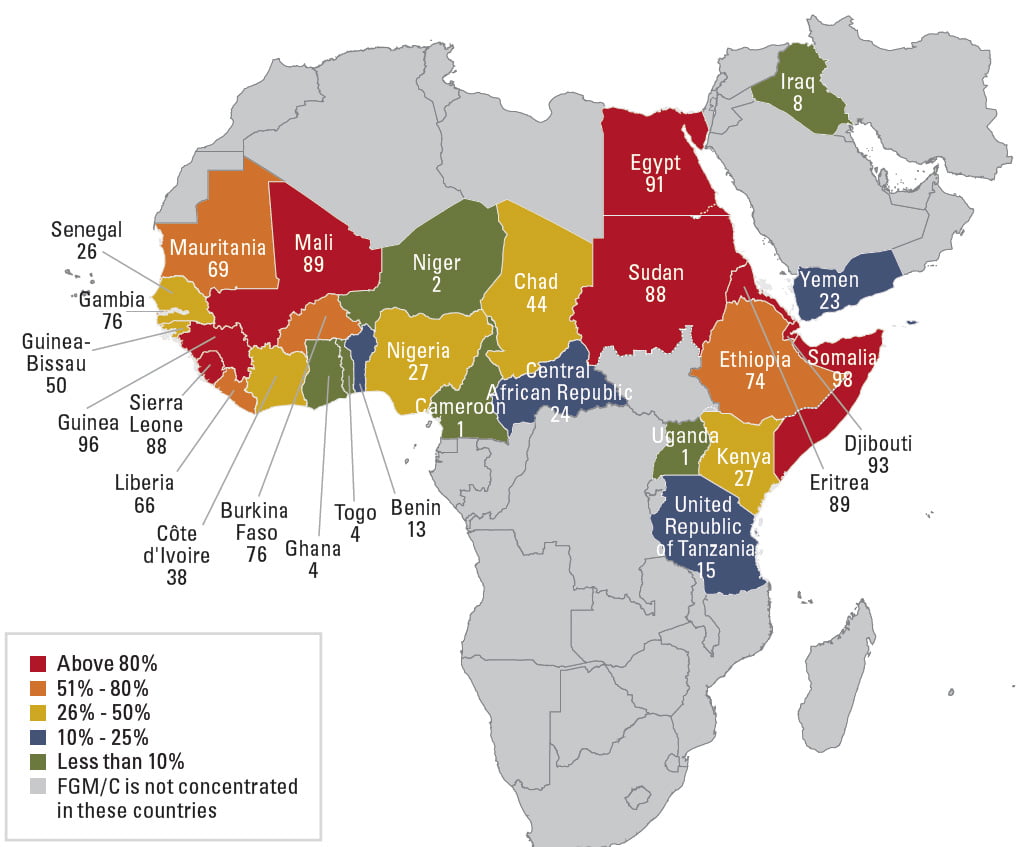 The Story of FGM/C in Africa
Between 2010 and 2016, the overall prevalence for women aged 15-49 fell from 14.6% to 10%. Due to the large age-range of women included, however, the overall prevalence alone may not fully reflect the progress that has been made in recent years. Breaking down the most recent data by age group shows that the prevalence for women aged 45-49 is 18.7%, while for the youngest age group this has fallen to 4.7%. Despite the fact that a small proportion of women may be cut after the age of 15, the data demonstrates a clear trend towards lower prevalences among younger women
The Story of FGM/C in Africa
WHO report estimated that more than 200 million girls and women alive today have undergone female genital mutilation in the countries where the practice is concentrated. Furthermore, there are an estimated 3 million girls at risk of undergoing female genital mutilation every year. The majority of girls are cut before they turn 15 years old.
Female genital mutilation has been documented in 30 countries, mainly in Africa, as well as in the Middle East and Asia.
The road to a world free of FGM
Health Integrated Multisectoral Services (HIMS) is a registered Non- Governmental Organization working on a charitable basis, but with no religious affiliation. The organization is non-partisan and non-racial. It was founded in September 2003 and was officially registered under the Society of Ordinance with the Certificate of Registration SO. NO.12642 on 30-07-2004. HIMD is campaigning to end FGM in pastoral communities in Tanzania and Eastern Africa in General. Female genital mutilation (FGM), also known as female genital cutting and female circumcision, is defined by the World Health Organization (WHO) as "all procedures that involve partial or total removal of the external female genitalia or other injuries to the female genital organs for non-medical reasons". The above map shows the % of girls and women aged 15-49 years who have undergone FGM/C.
Our Mission In partnership with other Organizations​
To promote health to marginalized groups whose socio-economic situation has been made vulnerable due to various factors. To undertake participatory needs assessment to identify gaps and set up appropriate To work towards programs which facilitate individuals in the war against Ignorance, Diseases, Poverty, HIV and AIDS and Environmental Degradation and thereby contribute towards the country's Millennium Development Goals (MDGs)/Now Sustainable Development Goals (SDGs).
HIMD is grateful for the support of the following partners who have contributed to our great success.